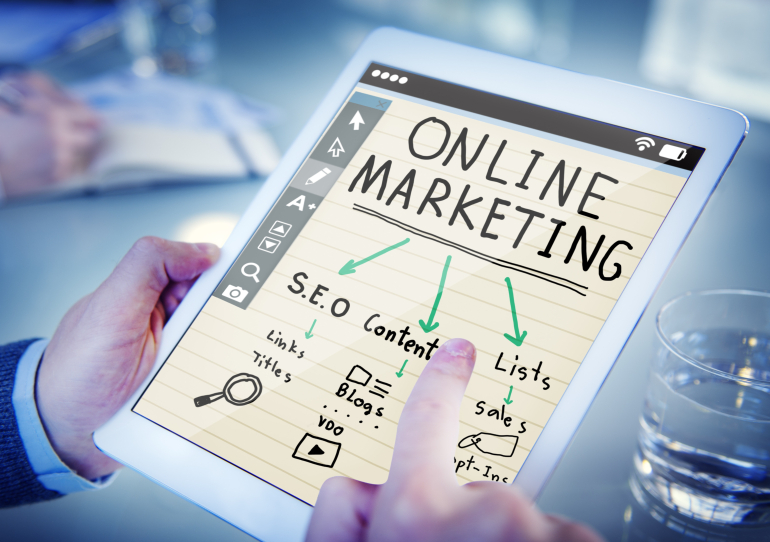 3 Ways to Promote Your Business Online for Free
"If you build it, they will come" is no longer applicable when you're doing business. No matter how incredible your product or service is, people won't find it unless you market it.
You might be thinking that marketing requires time and money. You're on a tight budget. You don't have time for every new marketing strategy that pops every month.
There are, however, ways to market your business online that don't cost a cent. Sure, they still need plenty of effort, but the results will be worth it.
In this post, we're going to discuss five ways to promote your business online for free. Choose which ones will resonate with your target audience, and start telling them how you can improve their lives.
Let's get started.
Start a blog.
Blogging? In 2019?
Yes, you read that right. If you don't have one yet, I'm encouraging you to start a blog in 2019.
Social media platforms like Twitter, Instagram, and Facebook seem to be dominating today's digital landscape. You might believe that you can reach all your customers on social media. There's no point in starting a blog.
Statistics say otherwise. According to DemandMetric, companies who blog generate 67% more leads than those who don't. This number tells you that even if it has evolved in the past couple of years, blogging is far from dead.
Done with thought and purpose, blogging can do wonders for your business.
You're not ruled by ever-changing social media algorithms.
Back in 2012, business owners could post on their Facebook Page and reach most of their followers. They developed a consistent posting schedule and based their marketing strategy on what their followers responded to.
When Facebook changed its algorithm, the number of users a Facebook Page post reached decreased significantly. Businesses scrambled to adapt. Some of them had to build their audience from scratch all over again.
As long as you host your blog and own your domain, you are not subject to these algorithm changes.
You are in full control of your content. You decide what your posts are about and how they're presented.
Once you start a blog, consider it your headquarters. It's where you post your best and meatiest pieces of content.
You can then re-purpose them for your social media accounts. Resize or rewrite them depending on the unique needs of each platform.
Blogging helps you beat the competition.
Curata says that only 18% of company blog posts are longer than 750 words. The software company discovered that long-form detailed blog posts result in nine times more leads than short ones.
Combine the two numbers, and a picture begins to emerge. Statistics say that long-form blog posts generate leads, but your competitors aren't blogging or only write short blog posts.
This is your chance to stand out. Develop a consistent blogging strategy. Make sure you're writing detailed posts that answer your target audience's most pressing concerns.
Create a Google My Business Listing.
If you've ever tried to find a restaurant online, you've most likely seen a Google My Business Listing.
Google My Business listings appear to the right of search engine results. They show user photos of the business along with the following:
business name

address

business hours

phone Number

website

a brief description of your website

customer reviews
Creating a listing helps you reach a new pool of customers. According to a recent survey, 50% of users who find a business via mobile search visit or call within a day. This is great news for you, especially since 56% of local businesses have failed to claim their listings.
Like starting a blog, claiming your Google My Business listing could help you rise above the competition.
Attempt to get a lot of reviews.
Let's say you claimed your Google My Business listing. You updated all your information, and you're ready to get found by new customers.
This is the part where you try to get as many reviews as possible. If a user is unsure about doing business with you, reviews help them make up their minds. In fact, 95% of users check reviews before they decide to buy something.
Some directories like Yelp disapprove of asking people for reviews, but Google encourages it if you follow ethical guidelines.
You can try the following options:
Reach out to previous customers.

– These people have done business with you before and can give you an honest review.

Tell customers where and how to leave reviews.

– You have to be proactive. Post a link to your listing on your social media accounts. Include instructions for leaving reviews.
When asking people to leave reviews, make sure you're not offering anything in exchange. The practice is considered unethical, and Google might penalise you for it.
Choose the right social media platforms.
3 billion people are currently using social media. The number is expected to grow more with each passing year. It's a no-brainer that you should have a steady online presence.
There are tons of social media platforms available. We have Twitter, Instagram, Facebook, Pinterest and so much more.
You have other things to prioritise so you don't have time to maintain accounts on all those platforms. If you go ahead and do that, half-baked attempts won't yield results either.
Choosing which ones will reap the most ROI is key. If you're unsure how to do that, you should keep one thing in mind.
Get to know your target audience.
You don't want to create great content for your business and realise no one is paying attention. Identify who your target audience is and use that to create your social media strategy. Ask yourself the following questions:
How old is your target audience?

What are their likes?

What are their dislikes?

Where do they spend the majority of their time online?
Finding answers to the above questions will help you choose the right social media platform. It will also guide you when creating content for your audience.
For example, Wordstream says that the majority of Instagram users are between 18-29. If retirees are your target audience, then Instagram might not be the social media platform for you.
Conclusion
Digital marketing may sometimes be expensive, but you do have free options where effort is the only requirement.
You can start a blog. Establish yourself as an authority. Leave your competitors behind by writing blog posts that resolve your potential customer's most pressing concerns.
Creating a Google My Business Listing should be a the top of your marketing to-do list. Without paying a cent, your listing will be prominently displayed next to search engine results.
Don't spread yourself thin by maintaining accounts on every social media platform. Find out which platform your audience uses and follow them there. Post content that's helpful, entertaining and informative.
If you'd like to invest in your digital marketing strategy, Cornerstone Digital would be glad to help. We are a digital marketing agency in Sydney that will create a five-star strategy for you. Call us on (02) 8211 0668 or email us at info@cornerstone-digital.com.au.
Comments (0)
Trackbacks (0)
Darlyn Herradura
A self-professed book and digital marketing nerd, Darlyn Herradura focuses on building trust between customers and businesses with the written word. She understands that creating valuable content is the best way to get found online and happily spends her time doing that.